Your Custom Presentations Experts
Outkreate's custom presentations help you clarify your message, elevate your story, and design the compelling presentation you need.
Many companies are good at presentations⁠—but not great. That's where a presentation design firm like Outkreate comes in.
Many organizations work with us despite having an in-house design team because of the highly-specialized corporate presentation design experience we bring to the table.
Major Public Companies
Trust OUTKREATE's Custom Presentations
We Specialize in Custom Presentations
Outkreate's custom presentations are crafted with laser-focused content and visuals, all while treating your materials with the care and precision they deserve. But our process doesn't stop there. We also work with your team on messaging and structure to make sure your audience is captivated by each slide of your presentation. 

From keynotes to Investor Days presentations, we handle it all:
Outkreate's focus on corporate presentation design gives us a number of unique advantages:
We know how to make impactful presentations for large public companies
We've enhanced messaging, content, and visual design for a number of large public companies—and we know what it takes to create a successful outcome during high-stakes presentations. By working with us and gaining access to our best practices and depth of experience, you'll get clarity and certainty on how to make your presentation successful.
We understand the story and structure methods that captivate corporate audiences

Your presentation isn't just a beautiful design—it's a vehicle for your business goals. We'll work with you on the story and structure of your presentation, while making your content clearer and more emotionally engaging for your audience through visual storytelling.
As corporate presentation experts, we can free up your time
Not everyone knows what it takes to put together an Investor Day presentation or a Town Hall presentation. We do. We've worked on high-stakes corporate presentations and we know what it takes to succeed—which means that rather than getting stuck on the details of individual slides, you can focus on the 30,000 foot view.
"Harry's work is absolutely outstanding. Taking the time to listen and understand the client's challenges, proposing different approaches and delivering beyond the expectations are constant hallmarks of his leadership at Outkreate!"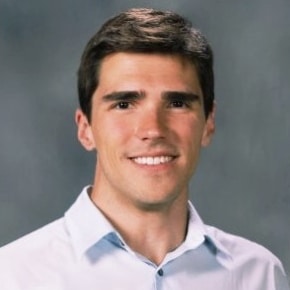 Fernando Bernardo
Sr Brand Manager,
Ferrara Candy Company
With OUTKREATE, you're working with creative and smart designers that adapt to brand's tone and project scale. They are professional, and timely. I look forward to collaborating with them again!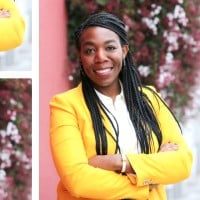 Nadine Besson
Director, Alliance Management
Gilead Sciences
"The Outkreate team's unique strength is to "simplify" complexity especially when leveraging data and insights. The presentations were spot-on and helped convey our value proposition to our customers successfully."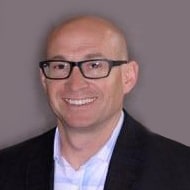 Josh O'Kane
Director, Category Management
The Hershey Company
5 Mistakes That Are Hurting Your Presentations
Here are some common corporate presentation design mistakes that we see:
Learn more about how we create impressive custom presentations
To view samples of our work and our pricing structure, download the OUTKREATE IR Solutions Deck.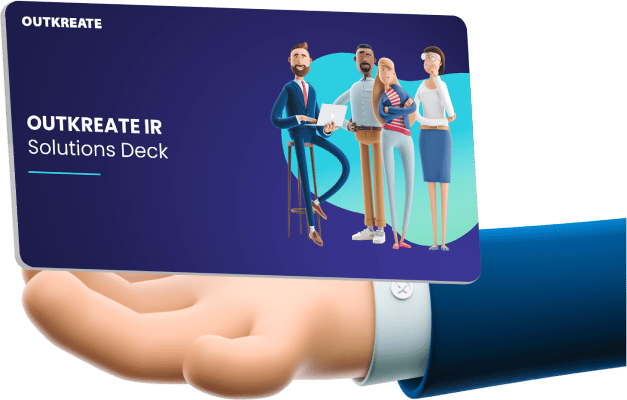 We prefer to come into the process early, when your presentation planning is still in its infancy. That gives us the chance to play an advisory role based on the best practices we've developed. We can help you save time by avoiding common pitfalls in design, messaging, and structure.
Here's how a typical custom presentation engagement works:
Our first goal is to learn the objectives for your presentation. We'll also work to understand your audience, any challenges you're facing, and other critical information affecting the presentation. During this process, we can help you establish the main messages you're delivering to your audience. We'll also consult on the high-level flow and structure of your presentation. 
We'll modernize the look of your presentation or template, all while staying within brand guidelines. The main message of each slide should be understood by your audience within three seconds. Limiting slides to only one main message, incorporating takeaways in the headlines, and visualizing data in an easy-to-understand way are just a few ways to accomplish this.
A great deck gets better via iterations. We operate with your organization seamlessly, just like your in-house designers would, as you iterate the slides in conjunction with your management team. 
Custom Presentations That Drive Results
Professionally-designed custom presentations create a strong first impression with your audience, keep them engaged, and leave a lasting impact. That's the power of presentation design.
If you're ready to improve your presentations, let's have a conversation to understand how we can work together to communicate your message more effectively.
Book a 1v1 session with Harry, where he will walk through your presentation and provide actionable feedback to elevate it.