The best Investor Overview decks—also known as general investor presentations—spark interest in your company from institutional investors.
For IROs, the goal is simple. Deliver a compelling, crisp story that speaks to institutional investors. Clearly and directly show them what they care about—like your strategic vision, track record, competitive advantage, and financial business model.
Ready for a general Investor presentation that works? Book an introductory call—or keep reading.
IROs at Major Public Companies
Trust OUTKREATE
What Makes a Great Investor Overview Deck?
Here's what successful Investor Overview decks have in common.
A Great Deck Aligns With Your Elevator Pitch
Think of your Investor Overview deck as an extension of your 60-second elevator pitch. Many IROs can quickly recite a compelling elevator pitch—but their Investor Overview decks aren't nearly as clear, nor do they tell the same story. Make sure the two are in alignment.
A Great Deck Favors a "Less is More" Approach
Keep your presentation focused on what matters to investors. It's tempting to share everything that paints your company in a good light, but you risk diluting your message if you do so. Don't drown your audience with information–just give them enough to get interested in learning more.
A Great Deck Will Elevate Your Other IR Materials
Creating an Investor Overview presentation forces you to articulate your strategy and financial model to an investor audience. The work you put into this general investor presentation has ripple effects–slides from your Investor Overview deck will find their way into earnings slides, conference presentations, investor outreach, and Investor Day materials.
"Verra Mobility engaged OUTKREATE for our July 2022 Investor Day and we were incredibly pleased with the results. OUTKREATE delivered a visually appealing presentation that was highly effective at telling our story. Beyond design expertise, they brought strong business acumen and strategic thinking. Process was efficient and required very little oversight."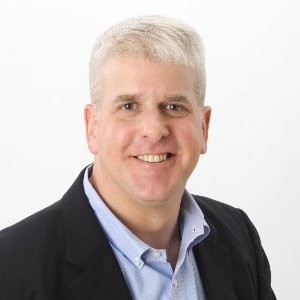 Mark Zindler
VP, Investor Relations
Verra Mobility
"The OUTKREATE team took a very thoughtful and strategic approach with all our Investor presentations. They delivered smart and on-brand storytelling. Everyone loves the design and how the slides bring the story to life!"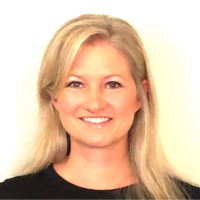 Shelly Hubbard
VP Of Investor Relations
Vista Outdoor
"For AWI's 2022 Investor Day, OUTKREATE delivered slides that were clear and visually engaging, and successfully communicated to our audiences. With OUTKREATE doing the heavy-lifting on slide-design, my small team was able to work on higher-value tasks -- resulting in a successful Investor Day."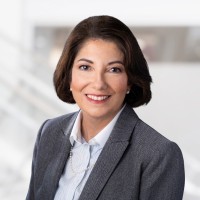 Theresa Womble
VP Of Investor Relations
Armstrong Worldwide Industries
Common Investor Overview Presentation Design Mistakes
It can be challenging to create a presentation for institutional investors that's compelling and engaging. Here are the typical mistakes we see.
IROs are typically great at elevator pitches—giving investors a reason to pay attention in 60 seconds or less. But their Investor Overview decks often lose the sense of intrigue and mission that made their pitch so memorable.
The core challenge of your Investor Overview deck is to make it a simple, compelling, natural extension of your conversational pitch.
You're intimately familiar with your business, but most investors aren't. Keep things simple enough for all investors to understand, and include a one-page investment thesis at the beginning of your Investor Overview deck. You'll get their attention from the get-go —and then you can expand on the themes of your thesis in the rest of your presentation.
If your PowerPoint looks dated or it's filled with bland visuals, your deck will feel unimaginative—and it will undercut the rest of your messaging. It's possible to overcome sub-par design with a compelling pitch–but why not give yourself every advantage you can? Many of your competitors have uninspiring designs, so this is an excellent opportunity to differentiate yourself from your peers and make a solid first impression.
Learn more about how we create impactful Investor presentations
To view samples of our Investor Overview presentation designs and learn more about how we work, download the OUTKREATE IR Solutions Deck.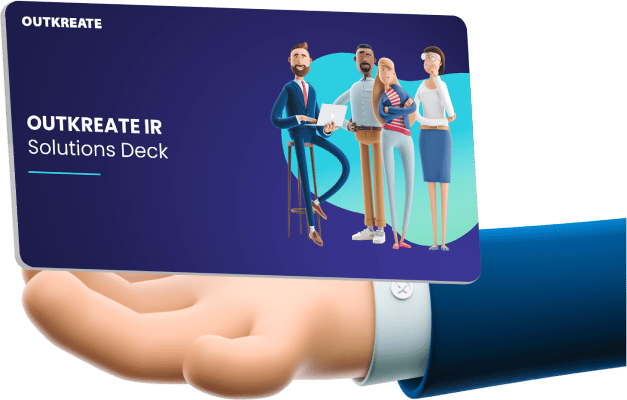 For Investor Overview projects, we typically use a 3-phase approach to get you to a winning presentation.
During the discovery phase, we'll explore your key messages and what's working (and not working) with your Investor Overview presentation. We'll also discuss frequent questions you get asked by investors and analysts, and any other "perception gaps" you want to address in the present. 
Finally, we'll look at any issues you have with building out your slides for your Investor Overview deck—so we can make it easy for you to maintain and update slides seamlessly.
This is a collaborative phase where we work together to flush out your story. We'll start this phase by building a Key Messages slide to help drive the flow of your presentation. 
We'll also recommend an optimal flow for the overall deck to make your story logical and memorable. We'll also advise you on how to improve headlines, enhance charts and data visualization, and nail your overall narrative — so that your presentation is easy to digest for your audience. Once we're aligned on the changes, we'll get to work on incorporating them.
During this phase, we typically operate without intervention, as our team has extensive expertise in designing for IR audiences.
While staying compliant with your company's brand guidelines, we can usually "push the envelope" to deliver a visually engaging deck. If your company hasn't gone through a brand refresh more recently, we can design an upgraded, modern look for you. 
During the design phase, our goal is to create not just pretty slides — but a purposeful, visual story that makes it easy for your audience to digest your story.
Investor Overview Presentation Case Study
Project
Challenges
What we did
Outcome
Project
We upgraded an Investor Overview presentation for a global "Top 5" commercial real estate services company.
Challenges
What we did
Outcome
"We worked with Outkreate to enhance Newmark's General Investor presentation. They brought an external perspective and uncovered gaps in our story, collaborating with us to improve messaging and visualization. The final presentation was well-received by our leadership and external audiences."
How Do Your Investor Presentations Measure Up?
If you're struggling to articulate your company's Investment Thesis to large investors, it may be time to upgrade your messaging and Investor Story. To find out for sure, request an OUTKREATE Presentation Assessment. This consultation is exclusively for Public Company IROs.
We'll walk through your Investor Overview deck in a complimentary 45-minute call. You'll get objective, actionable feedback to help you communicate your message more effectively.