Town Hall Presentation Design
Town Hall meetings are more critical than ever:
Town Halls address all of these. They're a vital step toward aligning the company, keeping morale high, and developing company culture.
Town Hall meetings are important for letting your company's leadership communicate with employees, and they're just as important for letting employees communicate with the management team.
But to get maximum value out of your Town Hall, it's important to design a presentation that holds the interest of employees, fosters company-wide engagement, and energizes the organization for the quarter ahead.
Major Public Companies
Trust OUTKREATE
"With Outkreate, you have a great thinking partner who can quickly refine presentation strategy and design. Every time, they come back with something even better than what I could have asked for myself."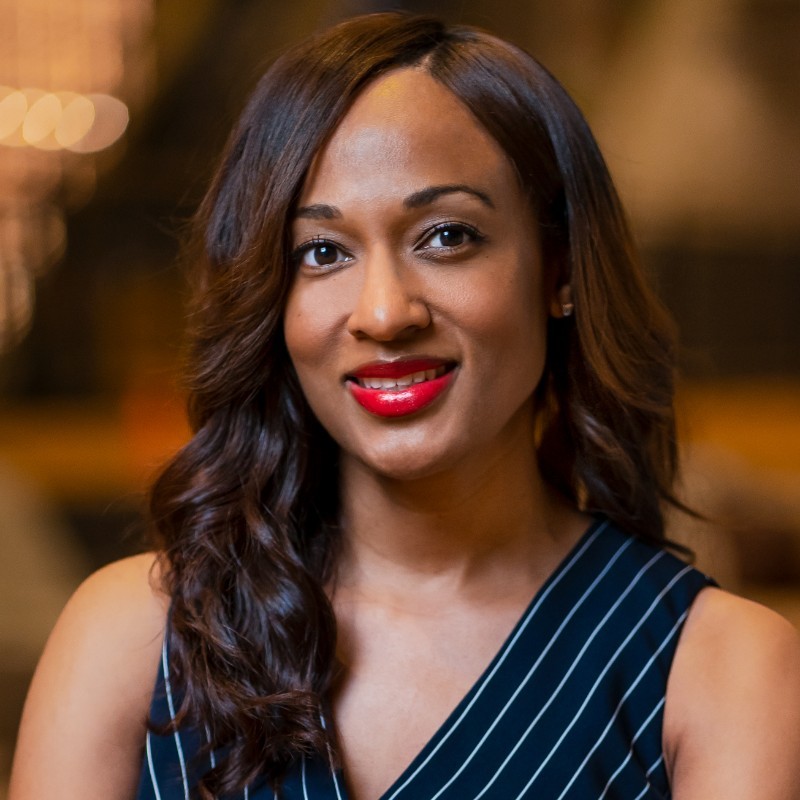 Natasha Miller-Williams
Head of Diversity and Inclusion,
Ferrara Candy Company
"I've worked with multiple creative agencies in my marketing career. We engaged OUTKREATE to develop Verra Mobility's Corporate Narrative presentation. They collaborated like a true strategic advisor, and not as any order-taking design agency. The result was we got a presentation that solved our pressing needs versus just pretty slides."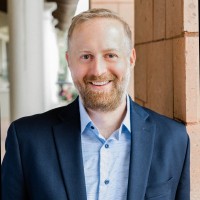 Eric Krantz
Director - Corporate Marketing
Verra Mobility
"Outkreate has been a critical resource for marketing and corporate communication teams in building presentations, internal sell stories, videos and other creative assets to help tell effective stories. Harry's team knows Ferrara and helps synthesize our story through effective communication and works FAST!"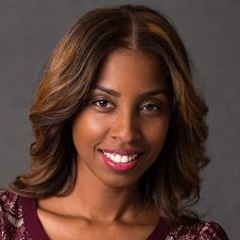 Lena Lewis
Sr. Director, Consumer Engagement,
Ferrara Candy Company
Hosting a successful Town Hall conversation
It's easy for the C-suite and senior leadership of large organizations to get lost in jargon. Avoiding jargon is your path to a successful Town Hall conversation. Your employees' attention is fickle–especially if they're attending virtually–and a death-by-slides presentation full of corporate mumbo-jumbo won't cut it.
The opportunity of Town Hall conversations is to serve as an ongoing change management forum. Employees are on the front lines of the business, and can surface opportunities and risks you didn't know existed. They can also take your company's strategy from idea to reality.
But none of that happens if you don't connect with employees on an emotional level. Focus on simplified messaging and visual storytelling, and deliver your presentation with a conversational tone. By doing so, you can engage employees, helping them be more receptive to your messaging, and encourage them to share their own thoughts.
Tips for Town Hall Presentation Design
Town Hall presentations often suffer from:
When employees are sitting through a presentation like this, it's unlikely to have an impact on them. Instead, here's what to do for engaging Town Hall:
Learn more about how we create impressive Corporate Communication Materials
To view samples of our work and our pricing structure, download the OUTKREATE IR Solutions Deck.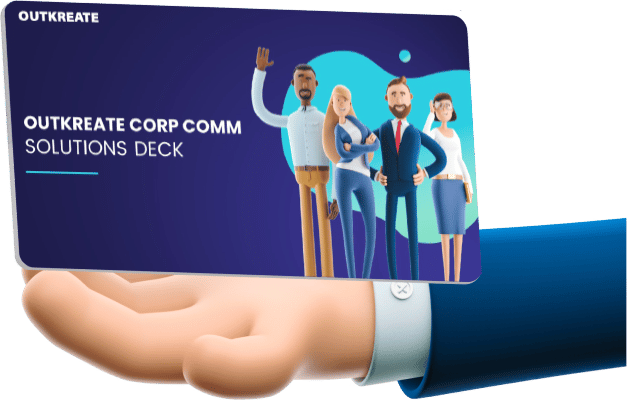 How Outkreate works with clients
Outkreate builds presentation systems for Town Halls, employee communication meetings, and similar enterprise-wide change management presentations. Our goal is to build you a comprehensive set of "Time-Saver Tools" that you can use for your presentations moving forward.
Our process starts with creating prototypes. By redesigning a few of your Town Halls (or similar high-stakes meetings) we're able to understand your business and your storytelling needs.
Inventory

: We take an inventory of past Town Halls to understand your challenges and priorities.

Effectiveness

: We work to understand what's effective (and not effective) in your messaging. 

Efficiency: We identify opportunities to make your life easier and more efficient–for example, ways for us to build you tools in PowerPoint, Google Slides, or Keynote.
Improvement

: We suggest improved structure, content, layout and visual design ideas for your Town Halls. Upon alignment, we start developing the next iteration of your decks

Branding

: If your presentation template is uninspiring, we'll create a new look to accelerate your journey to engaging storytelling

Hands-On Support

: For your upcoming Town Halls or high-stakes meetings, we'll work with you hand in hand to deliver a visual and impactful presentation.

Once we've worked together on 2-3 live projects, we'll have a clear idea of your needs. From there, we'll move on to the development of Time-Saver Tools to make future presentations painless.
Once we have a clear idea of your needs, we can package everything together in a Time-Saver Tool created in your software of choice–PowerPoint, Google Slides, Keynote, or others.
A typical Time-Saver Tool consists of a strong master template, library of common layouts, real-life slides for inspiration, and frequently used visual assets (images, icons, logos, etc.). This allows your team to do the heavy lifting on their own for your next enterprise Town Hall. We're happy to help with future projects–but with our presentation system, you don't have to rely on us. Our goal is to make you self-sufficient for future presentations.
Town Hall Presentation Design Case Study
Project
Challenges
What we did
Outcome
Project
Enhance visual design for a public CPG (consumer packaged goods) company's company-wide town hall presentations.
Challenges
What we did
Outcome
Do you want your next Town Hall to create a bigger impact?
If so, right now is a good time to get ready. Let us help you upgrade your presentation's structure, content, and design to help employees engage more and get clarity on your key messages.
Book a 1-on-1 session with Harry, where he will walk through your Town Hall Presentation and provide actionable feedback to elevate your presentation.