From the Webinar: Creating Impactful IR Presentations — Sharing our Aha Moments!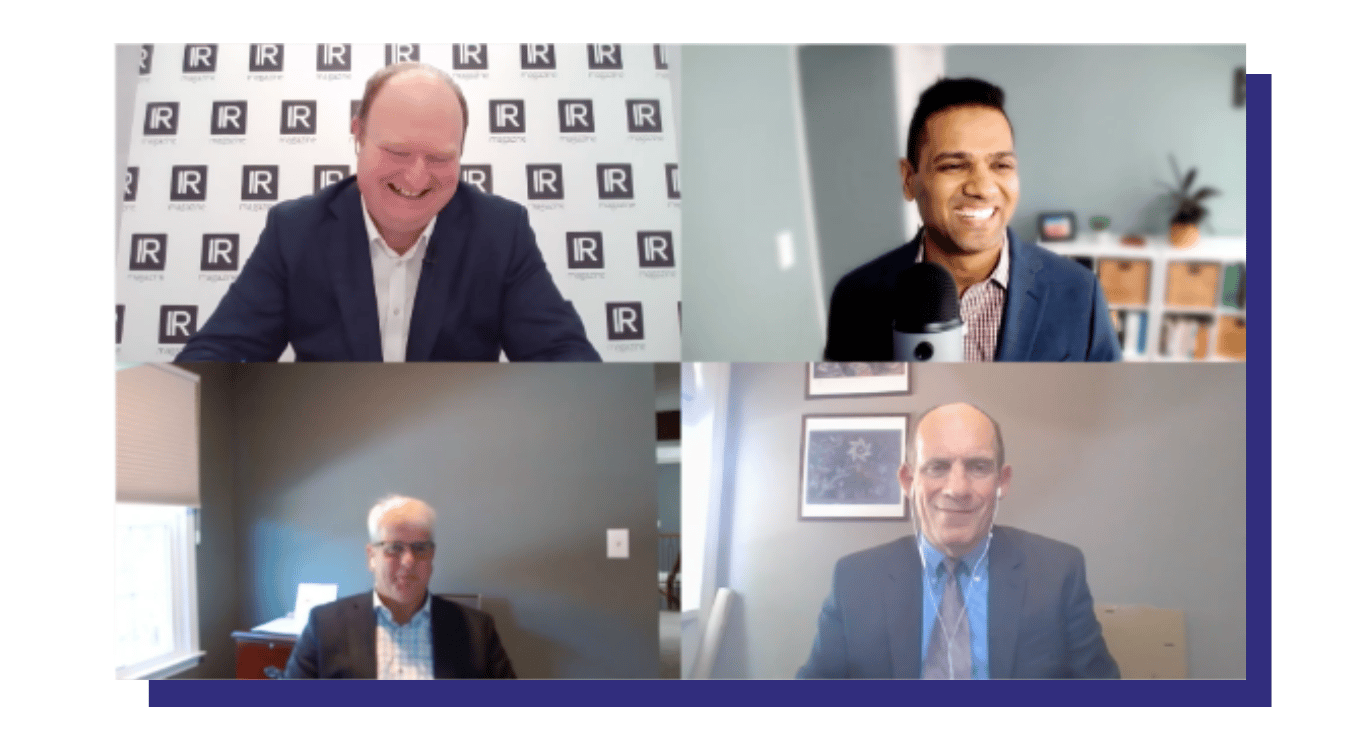 We live in the world of presentations 24X7, and yet learned new insights from my fellow panelists, Mark Zindler and Gervais Williams during our webinar on IR Magazine last week.
Here are my few light-bulb moments.
01
Loved Gervais's idea to add a pinch of surprise to your slides from time to time.
Add something unusual about your company/ products or a highlight from the last quarter that surprises your audience.
My take – breaking patterns can be an effective way to inform and engage your audience. This can work well for ongoing communications, e.g., earnings slides, quarterly investor overview updates.
02
Mark shared this great advice, "Don't fall in the trap of repeating what you've done before".
My take – We have a tendency to go back to past slides and rinse and repeat. Instead, let's ask, "what's the purpose?", "what do you want your audience to do?", and tailor your message.
03
Based on feedback, our "steak and sizzle" idea resonated well. "Impactful" presentations require both steak and sizzle.
Steak = putting your audience first and creating an on-purpose story.
Sizzle = visually-engaging and crystal-clear slides – to make your message appetizing.
Perhaps, add one more thing? "Deliver with conviction", as investors like Gervais are noticing. 🙂
We'd love to hear how you create impactful investor presentations. Please leave a comment about what has and hasn't worked for you while designing an Investor Deck that engages your audiences.