Investor Days Presentation Design
Investor Days give companies a rare opportunity to control the story they present to investors, analysts, and the media. What happens at Investor Days can move stock prices significantly and affects the long-term perception of investors.
There's a lot riding on a successful outcome. That's why many large companies spend hundreds of thousands of dollars on these events. Investor Days are especially high-stakes for Investor Relations Officers (IROs), who are responsible for organizing them. 
For IROs, it's a time to juggle multiple hats. Besides their "day" jobs, your 1-person or small Investor Relations (IR) teams are now also tackling event coordination, attendee invitations, messaging, and presentation design. With so much at stake to deliver a successful Investor Days, many IROs choose to outsource the time-intensive part of presentation design to Outkreate.
IROs at Major Public Companies
Trust OUTKREATE
Why IROs Delegate Investor Day Presentation Design
If you're an IRO, we want to help you deliver a successful Investor Day by taking on the heavy-lifting parts of presentation design.
We've developed best practices for Investor Day presentation design
We've enhanced messaging, content and elevated visual design for a number of Investor Days for IROs. We understand what it takes to create a successful outcome. We'll help you take uncertainty off the table by sharing our best practices for I-Day presentations.
We'll advise you on messaging (not just create pretty slides)
When the media puts out headlines after your Investor Day, they won't focus on how attractive your slides are. They'll focus on your event's messaging and any newsworthy takeaways that were emphasized. While we won't tell you what to say, we'll advise you on how to incorporate your key messages, help you refine the story and structure of your presentation, and make your content clearer and more emotionally engaging through visual storytelling.
We help IROs focus on higher-impact tasks
An investor day has a better chance of success when you're able to focus on the 30,000 foot view, rather than focusing on the tactical details of presentation design. We free up your time so you can focus on the bigger goals that you're most equipped for, i.e. influencing your C-suite, sensing your analysts / investors, and staying focused on the strategic outcomes of the I-Day.
"The OUTKREATE team took a very thoughtful and strategic approach with all our Investor presentations. They delivered smart and on-brand storytelling. Everyone loves the design and how the slides bring the story to life!"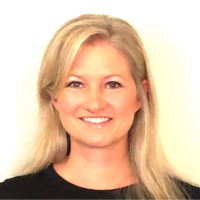 Shelly Hubbard
VP Of Investor Relations
Vista Outdoor
"Our partnership with OUTKREATE has resulted in enhanced storytelling for analysts and investors. Their creative thinking and expertise in visual communications was a game-changer as it allowed us to focus our time on the message instead of the visuals."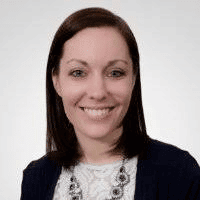 Leah Landis
Director Of Investor Relations
The Hershey Company
"For AWI's 2022 Investor Day, OUTKREATE delivered slides that were clear and visually engaging, and successfully communicated to our audiences. With OUTKREATE doing the heavy-lifting on slide-design, my small team was able to work on higher-value tasks -- resulting in a successful Investor Day."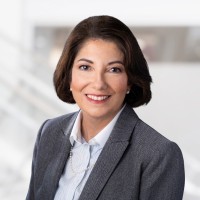 Theresa Womble
VP Of Investor Relations
Armstrong Worldwide Industries
Common Investor Day Presentation Mistakes
As an IRO, it's easy for you and your leadership team to get stuck negotiating the content of individual slides or the design of a presentation.
The fact is, these tactical details are a poor use of time.
Here are some common Investor Day presentation mistakes:
Learn more about how we create impressive IR presentations
To view samples of our work and our pricing structure, download the OUTKREATE IR Solutions Deck.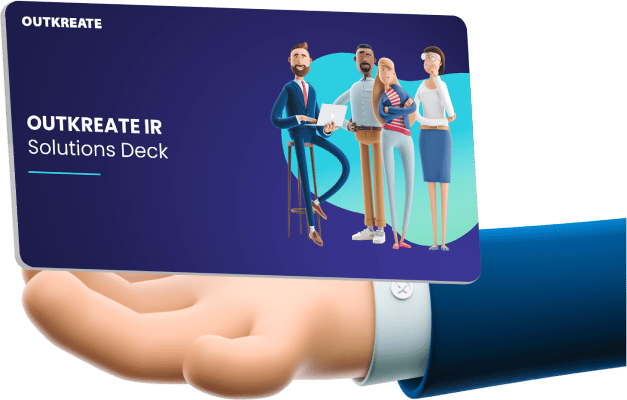 How Outkreate works with clients
We'll start working with you early in the planning process of your Investor Day. This allows us to play an advisory role based on the Investor Day best practices we've developed. We can help you save time by avoiding common pitfalls in setting your agenda, messaging, and storytelling.
We can help you refine the main messages you're delivering to your audience. We can also consult on the high-level flow and structure of your Investor Day presentation.
Structure: 
We can suggest proven frameworks and story principles to optimize the flow and structure of your presentation. 
Slide Content: 
On individual slides, our goal is to ensure  clarity. We are fans of the 3-second rule – whereby, we're aspiring that the main message of the slide is easily understood by your audience in less than 3 seconds. 
Limiting slides to only one main message, incorporating takeaways in the headlines, and suggesting right-fit data charts are a few of the best practices we incorporate on your slides.
IROs and business leaders are typically left-brained, whereas slide design is a right-brain activity. Design requires different skills and it is typically time-intensive. As a result, it's best to delegate visualization work to professional designers. 
IROs with in-house design teams rely on our expertise
We work with IROs at many large enterprises that have in-house Design teams (stationed in their commercial functions). Those teams are adept at creating Sales and Marketing materials and not experts in Investor Presentations. 
In-house design teams typically lean towards a product or service-focused design. But an audience of investors and analysts doesn't care as much about the snazziness of your products. Instead, they care about your strategic vision and your financial model. They want you to convey information to them quickly, clearly, logically, ethically, and without marketing-speak. 
Our design process is informed by our interviews with multiple buy and sell-side analysts and investors. Here's how we add value in design: 
If the "look" of your presentations or template needs to be modernized, we will upgrade the visual style while staying within your brand guidelines. 

We can also help create a visual theme or mnemonic to clearly articulate your Investor Day theme throughout your slides.

We understand the complexities of virtual and hybrid meetings and today's AV tech, and we design slides to suit all those situations.

When designing slides, we're focused on the 3-second rule–we upgrade layouts, data and visuals so that your audience gets your main message in 3 seconds or less 

We follow an iterative design process. A great deck gets better via iterations, and by pushing content and design simultaneously. We operate with your organization seamlessly, just like your in-house designers would, as you iterate the slides in conjunction with your management team. 
When a presentation is professionally designed and visually impactful, it creates a strong first impression with your savvy analyst-investor audience, and keeps them engaged throughout your event.
Our first goal is to learn the main messaging and goals for your Investor Day. We don't advise you on what to say. Rather, we help you tell your story in a more clear and impactful way. 
Below is an overview of how we typically help clients. Depending on your needs, we can do more or less.
Are you planning an Investor Day in the next 6-18 months?
If so, right now is a good time to get game-day ready. With several clients, we help upgrade their Investor Overview or Earnings deck first – and this can serve as a great way to start your Investor Day on a solid footing. Book a 1-on-1 session with Harry, where he will walk through your IR Presentation and provide actionable feedback to elevate your Investor Presentations.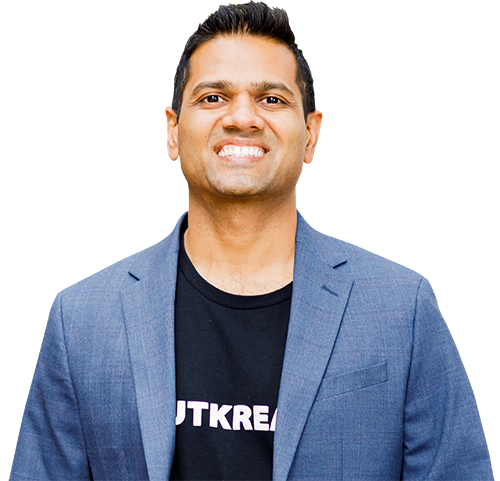 Project
Challenges
What we did
Outcome
Project
A mid-cap client in the Technology space reached out to us for help with their upcoming Investor Day. Based on perception studies and guidance from the IRO, we established that their goal for the Investor Day was to paint a clear picture of the company's growing addressable market. It was also important to convey how their strategy would help them grow above-market over the coming three years.
Challenges
What we did
Outcome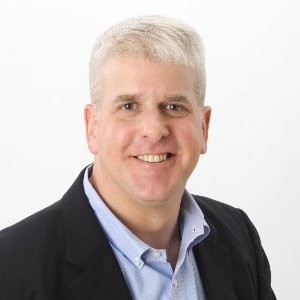 VP, Investor Relations, Verra Mobility
"Verra Mobility engaged Outkreate for our July 2022 Investor Day and we were incredibly pleased with the results. Outkreate delivered a visually appealing presentation that was highly effective at telling our story. They were a pleasure to work with, requiring very little oversight and very efficient at producing presentations.
In addition to design expertise, Harry and his team have strong business acumen, which allowed us to convey strategic ideas that Outkreate turned into slide content, resulting in a successful Investor Day presentation."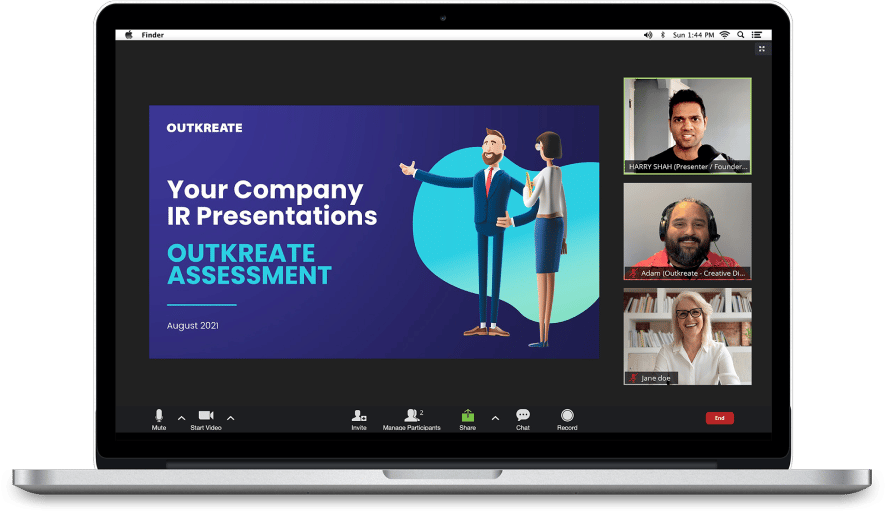 How Does Your IR Deck Measure Up?
If your Investor Day is coming up, let's have a conversation to understand how we can work together.
We'll walk through your IR deck in a complimentary 45-minute call. You'll get objective, actionable feedback that will help you communicate your message more effectively.