Four Tips on How to Lead Virtually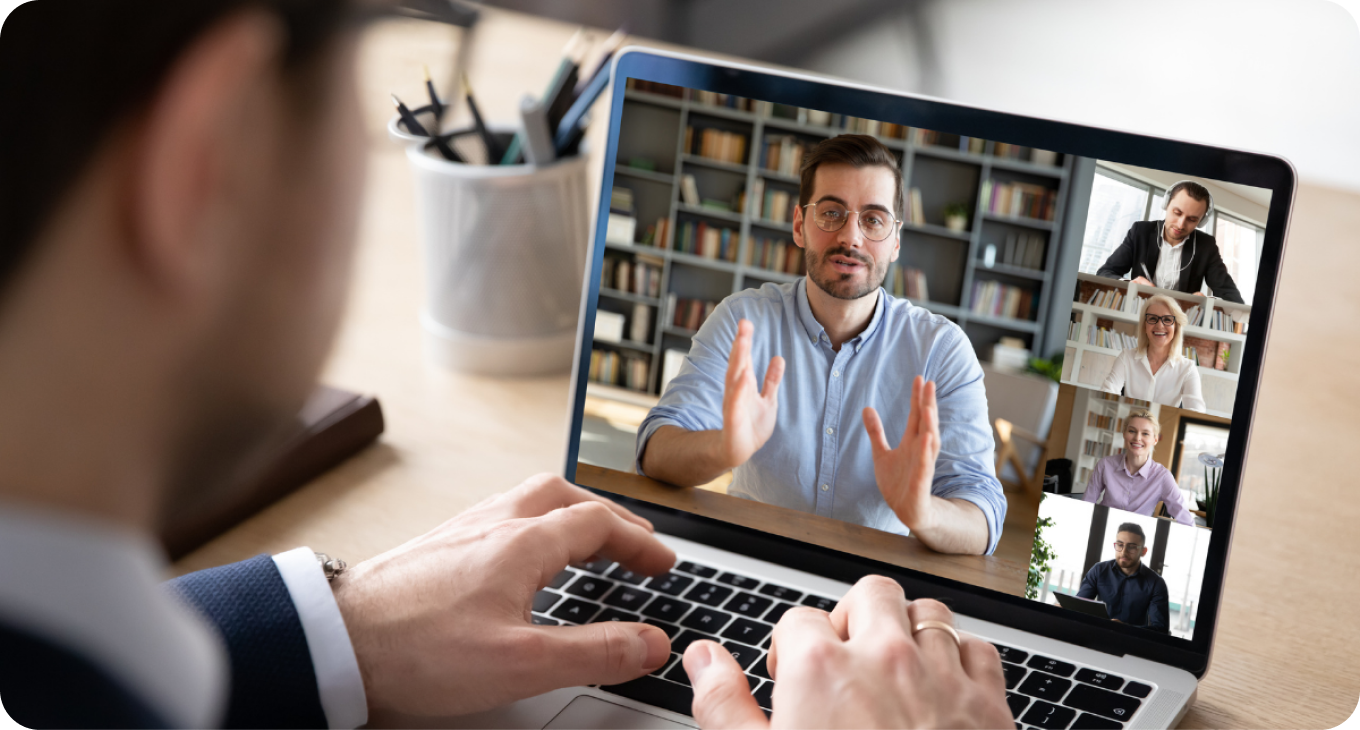 As a leader, managing teams comes with its own varied challenges. Factor in the complexities of working from home, and it's a whole new world to navigate.
At Outkreate, I've been leading a virtual team for the past two and a half years with members based in both the U.S. and India. We're familiar with life in Zoomland.
But when we first started out, we went through a learning curve that many of our clients are now facing. So, I'm sharing some of my lessons learned.
With many of our roles reversed and even doubled during the pandemic, we have all been working under more stress than usual. Like many of us, I experienced this when my daughter was schooling at home, and my wife who is a hospital pharmacist, worked throughout quarantine. I was working late into the night to compensate for lost work time during the day. My sleep quality diminished, I was irritable, and unable to think clearly or focus well during the day. I recognized a significant change in my mood, and knew I had to course correct.
As a result, I've become more deliberate with my evenings. I get to my work To Dos sooner. I have a hard stop by which I have to shut down my computer (it's not perfect, but it's better than nothing).
I am training myself to politely challenge tight deadlines,
and have learned that there are always alternatives.
When you begin to recognize those signs in yourself, it's important that you acknowledge and address them.
Similarly, you have to be able to take a step back and consider your team's current physical and mental state. I realized that in March and April, adrenaline was high and my team was responding well to adversity. But two months into the pandemic, I could sense their productivity was suffering and I started to see the signs of burnout.
Instead of our typical, daily standup meetings, we started sharing critical team updates on Slack. During slow periods, we've given flexibility to our team to log off or shut down earlier. If your work is client based, are there deliverables that you can ask for flexibility with?
Be mindful that old systems that worked before may not work during this time and be prepared to adjust as needed.
03
Connect Beyond Business Needs
Working virtually means our days are often packed with back-to-back formal calls which can come with the pressure to eliminate small talk. But don't allow distance to build boundaries.
As a leader, it's important for you to foster connectivity among your team, no matter how important the project needs are. I make it a regular practice to check-in with my team about their health, their families, and being mindful of personal challenges they are managing during this time. Creating an environment that your team feels comfortable sharing in, and allows room for conversations is crucial.
A good way to help ensure this is to prioritize 1:1 video chats with your direct reports, and encourage your managers to do the same. Just as in-person 1:1's can help facilitate open dialogue, so too can virtual 1:1's.
Be deliberate with communication, try different things,
and see what works best for your team.
04
Don't Delay Tough Decisions
Having honest, difficult conversations can be especially intimidating without the human connection that comes with being present with colleagues.
The pressures of the pandemic can cloud your judgement,
but it's critical to resist the urge to postpone tough decisions.
We experienced this in the height of the pandemic when we had to let go of a new employee in April. Although it was very difficult at the time, it was in everyone's best interest to part ways. When facing difficult decisions, I often refer back to Gino Wickman's 36 hours of Pain, which he calls the period between delivering tough news and executing on it. It's hard for the first 36 hours, but in the long-run, it's almost always healthier for your team and your business.
We'd love to hear what has worked well for you. Please leave a comment about what has and hasn't worked for you while working with your teams virtually.